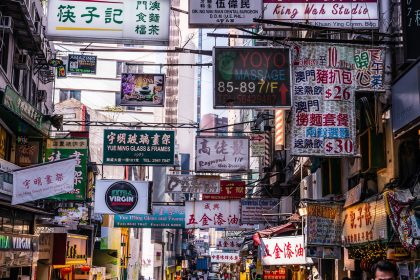 Doing business comes with its own challenges, in your home country and more so  internationally as your start to navigate different cultures and languages. China comes with its own set of challenges, a unique culture and over 300 dialects within it. However, with the right team and preparation, you can ensure your business runs as smoothly as possible. Here are some of the factors to consider before planning your trip to China:
Transportation
China's roads are chaotic, cars don't always stop for pedestrians and it is fairly commonplace to see a driver reversing up the motorway because they have missed the exit!
Navigating can be a challenge, particularly if you rely on Google Maps. Google maps is not accessible without a VPN and even if you do have one, the information can be incomplete or inaccurate. China does have its own versions – Baudu Maps and AutoNavi however they are only available in Chinese.
Taxi is probably one of the most convenient forms of transport if you can overcome the language barrier. An app such as Didi (China's version of Uber) can help here as it is available in English. I would recommend you check your credit/debit card works with the app before you go.
We have a secure transportation service, offering secure vehicles and an English speaking fully vetted driver. All of our vehicles are deep-cleaned in accordance with Covid-19 guidelines. We can meet you at the airport, escort you to your car and take you to your destination safely and swiftly, saving you time and hassle and making sure you get to where you need to be.
Language
This has to be the biggest challenge of doing business in China. There are nearly 300 languages and dialects in the country many of which are incomprehensible to each other, therefore sometimes even Chinese people cannot understand each other.
Unless you are traveling to an international city such as Hong Kong, your cab driver, waiter or bank teller will probably not be able to speak English. What's more it is essential to have a medical plan in place should the worst happen, and you be taken ill. In international cities such as Beijing and Shanghai there are hospitals catering to foreigners living and working in China. These hospitals have English speaking doctors. In other areas, it is unlikely the medical staff would speak English.
For this reason, we would strongly recommend you have a translator, or have one on standby in case of emergency. Knowing who to call when the need arises or, better still, in advance of your trip will help ensure your trip runs smoothly.  With our extensive network in China we have translators available and can appoint based on your needs, whether that be in case of medical emergency, for business or social. If you are using our security service this would all be part of the planning stage and you would have access to translators as and when the need arose.
Payment methods
In China, credit cards are not accepted in many kiosks, diners and small shops, therefore it is recommended to carry some cash, however from a security perspective we would recommend only carrying the amount of cash you need for each outing and separating it in different places ie put some in a handbag and some in a secure money belt.
China also uses a "WeChat Payment" system and some services only accept this form of payment. The problem is this form of payment requires the user to have a Chinese bank card. If you are using our security team, we will overcome this by ensuring our operatives have this form of payment and we will arrange for you to transfer the required amount. Alternatively, we will suggest a petty cash amount at the beginning of the trip and we can calculate the difference once the task is completed.
As you can see there are many challenges when approaching doing business in China, however with the right team by your side, supporting you it can be much less challenging. We have a strong network in China and an unrivalled on the ground knowledge that will be invaluable in supporting you and your business.