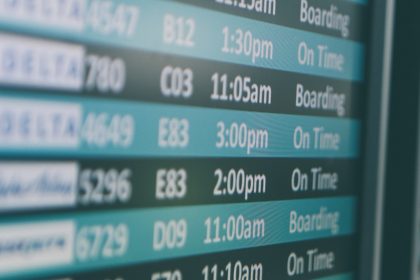 As travel begins to resume, albeit with a level of uncertainty, it is important to keep your teams safe when they travel abroad for work.
Here are our tips to think about for your teams that need to travel:
Check the latest COVID guidance for the destination
Some cities are being locked down; some destinations are requiring quarantine on arrival. Make sure you have the latest information on the destination and ensure your team member is equipped with what they might need – face masks, cleaning kits etc. Perhaps for destinations your staff are travelling to on a regular basis you will have a list of "safe" accommodation and restaurants. These would be those you feel are abiding by the COVID rules to the highest standards and are in areas of lower COVID cases.
Travel advice
Give your teams travel briefings – general safety advice on the area they are travelling to – any known areas to avoid. Help them to increase their social awareness and what to avoid – don't carry large amounts of cash, keep it in to separate places etc. Petty theft is on the increase due to rising unemployment and this alongside the obligatory face masks is giving criminals a slight advantage.
Ensure all travel plans are submitted in advance
These should be sent to the line manager and HR and should include details of flights and flight times, where the employee will be staying and their itinerary of their stay. This will help to pinpoint where any employee is at any given time should a situation arise. Travel to and from the airport should be pre-arranged and if using our transport service, you can be assured that cars will be cleaned and disinfected prior to your team being collected.
Ensure next of kin details are up to date
Next of kin information should be held by HR, however this needs to be updated on a regular basis. Employees should be made aware that if any of their next of kin information changes, they need to inform HR.
Changes to travel plans
Changes happen in business and when travelling this is no different. It is important that everyone knows the protocol for any changes to travel plans – do they need to resubmit to HR and line manager? Should they get approval for new plans first? Educate teams what they need to do if their plans change and they need to make alternative arrangements.
Contingency plans
Try to think about "what could change" and put some alternative options in place. For example, if a flight is delayed what will happen with the onward travel? If a meeting is cancelled where will the employee be? If a meeting overruns how will they return to the hotel?
Crisis Management
Ensure all staff know the protocol should there be a crisis, this could be a terrorist attack or an outbreak of COVID. How should the employee respond? What will HR's role be. What happens will be different depending on what the crisis is, however, the priority will be on communication and it is key the employee knows the line of communication to be the most efficient. In the event of a crisis mobile signals can be blocked and it will be harder to communicate. If communication channels are down, where should they go?
If your business has a need to travel, why not get some help getting all the right systems and protocols in place to ensure the safety and security of your staff? Contact us for help with individual trips or consultancy to get your business in the strongest position to travel.