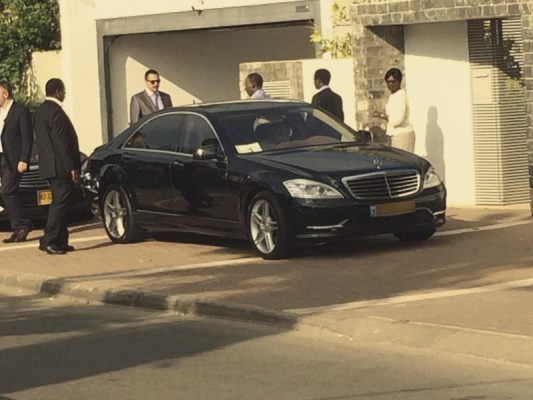 A presidential delegation from Africa (confidential) made plans to visit Israel, requiring comprehensive executive protection arrangements on very short notice. The private visit, which was defined by the President as a "working holiday," included business meetings, personal meetings, and sightseeing.
During the course of the 2-week visit, the President and his security detail resided in 3 different hotels and a luxury villa located in central Israel. The team arrived in the country via two private planes, as well as an incoming commercial flight.
Scopus was in charge of transportation, logistics, and security for the entire delegation from start to end of the visit in Israel. In addition, Scopus was meticulously accommodating to the personal needs of the President, including his ongoing responsibilities managing everyday domestic matters in his home country. Scopus provided the President with an advanced and secure communication platform to ensure the President's continuity of activities.
One of the key challenges in executing the operation was that Scopus was informed of the visit with a mere 6 ½ hours notice. Due to this situation, Scopus was forced to promptly fill any gaps regarding missing equipment, special personal requests, and other sensitive aspects required to manage this complex operation.